WE HELP WATCH & JEWELRY BRANDS EXCEL IN RETAIL WITH
Customized
Retail & Packaging Solutions
From first idea to final solution - we assist in every aspect of development and distribution
---
We are specialists in solutions for watch &
jewelry brands
---
Customized Retail Solutions
Showcases, Displays, Furnitures & Shop-in-Shop. Studies tell us that most purchase decisions happen in a flash at a non-conscious level. Evoke these "moments of inspiration". Your bottom line depends on it..
dISOVER MORE
S
Customized Packaging Solutions
Gift Bags, Gift Boxes & Plano Boxes. Unboxing your product should be an exciting moment and a cheerful memory. Extend the design of your luxury commodity to include the packaging in which it is enclosed.

DISOVER MORE​​​​​​
---
Discover our customized solutions
For your inspiration
Creativity and knowhow
You need to create packaging and POS that elevates both your brand and product. Manufacturing happens in accordance with the guides, that govern the design of your product, the visual identity of your company and your ideas on the subject.

No limits in respects to materials
Everything is possible! Glass, wood, plastic, cardboard... We will use whatever elevates your brand and makes your product stand out.


Best price
Low development cost, the most reliable production facilities in the southeastern part of China and an extensive network of procurement contacts enables Sourzing to give you a very attractive price.

Superior quality
Our production methods and close cooperation with you as our client allows us to deliver packaging and POS of a very high quality. That is without sacrificing our competitive pricing.


Sustainable Advisor
We help you navigate in the sustainable options and set their course. We know how recycled, biodegradable and recyclable materials work together. We enable you to brand your sustainable agenda

Top-notch quality assurance
Top-notch quality assurance is carried out before shipping according to AQL standards. When necessary, tests for chemicals, dyes and so forth are done by external laboratories - usually SGS or TÜV.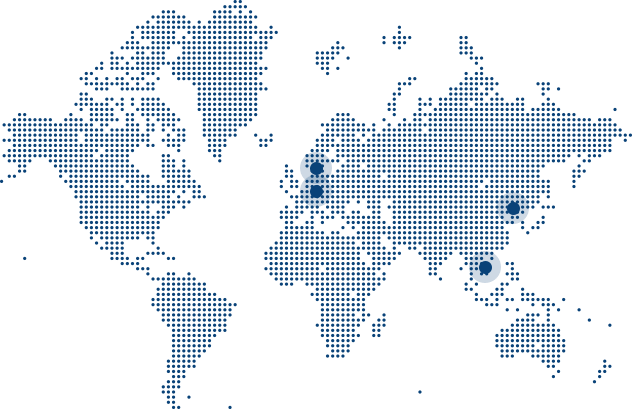 Where we are
We have our own offices & colleagues located in:
Kolding, Denmark (HQ)
Hamburg, Germany
Wenzhou, China
Dongguan, China
Contact a Sourzing Member